Another week, another roundup of deals! I hope you all had a relaxing Fourth of July. I read 3 books poolside the other day, so I can definitely say my holiday was great!
How did I find these?
I subscribe to a few newsletters that email you a list of books that are free or on sale. It's great. Even though I usually end up buying more books that way, I still probably save because books on my wish list are frequently listed, and I know to buy them sooner rather than later. You can sign up for the newsletters here, here, and here. I also browse the Daily Deal and sale sections of Amazon.
How did I pick these?
A lot of these are books I can personally recommend because I've read them. In those cases, I'll tell you why you should read them.
Other books are just ones that I think look interesting and have added to my to-read list as I was writing this post!
Onto the Deals!
I haven't read this one yet, but the description sounds great:
Ambrose Young was beautiful. He was tall and muscular, with hair that touched his shoulders and eyes that burned right through you. The kind of beautiful that graced the covers of romance novels, and Fern Taylor would know. She'd been reading them since she was thirteen. But maybe because he was so beautiful he was never someone Fern thought she could have…until he wasn't beautiful anymore.
Making Faces is the story of a small town where five young men go off to war, and only one comes back. It is the story of loss. Collective loss, individual loss, loss of beauty, loss of life, loss of identity. It is the tale of one girl's love for a broken boy, and a wounded warrior's love for an unremarkable girl. This is a story of friendship that overcomes heartache, heroism that defies the common definitions, and a modern tale of Beauty and the Beast, where we discover that there is a little beauty and a little beast in all of us.
I read this one over a year ago so I don't remember a lot of specifics (which just means it's time for a re-read!), but I remember LOVING it and gobbling up the whole series in a matter of days:
They agreed on three months…but their love knew no boundaries.
Jack McLachlan is a winemaking magnate and easily one of Australia's most eligible bachelors. His success and wealth make him no stranger to the complications of romantic relationships and that's why he goes to extreme measures to avoid the hassle. He prefers simplicity in the form of a beautiful female companion with no strings attached. He arranges relationships like business deals and they're always the same. No long term relationships. No real names.
It's his game and his rules. He's content to play as usual, but when Laurelyn Prescott enters his life, his strategy must change because this player is like none he's ever encountered. His world is turned on its head after he begins a three month affair with the beautiful American musician. Nothing goes according to plan and as he breaks more and more of his own rules for her, she's exceptionally close to becoming something he never thought possible. His ultimate game changer.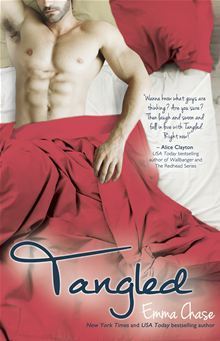 Oh, Drew Evans. I heart you. This is one of those books where basically the entire text is highlighted, and I can read it a hundred times without getting sick of it. It's like watching reruns of Friends – I know the joke is coming, but that doesn't mean I'm not going to crack up anyway!
Drew Evans is a winner. Handsome and arrogant, he makes multimillion dollar business deals and seduces New York's most beautiful women with just a smile. He has loyal friends and an indulgent family. So why has he been shuttered in his apartment for seven days, miserable and depressed?
He'll tell you he has the flu.
But we all know that's not really true.
Katherine Brooks is brilliant, beautiful and ambitious. She refuses to let anything – or anyone – derail her path to success. When Kate is hired as the new associate at Drew's father's investment banking firm, every aspect of the dashing playboy's life is thrown into a tailspin. The professional competition she brings is unnerving, his attraction to her is distracting, his failure to entice her into his bed is exasperating.
Then, just when Drew is on the cusp of having everything he wants, his overblown confidence threatens to ruin it all. Will he be able untangle his feelings of lust and tenderness, frustration and fulfillment? Will he rise to the most important challenge of his life?
Can Drew Evans win at love?
Tangled is not your mother's romance novel. It is an outrageous, passionate, witty narrative about a man who knows a lot about women…just not as much as he thinks he knows. As he tells his story, Drew learns the one thing he never wanted in life, is the only thing he can't live without.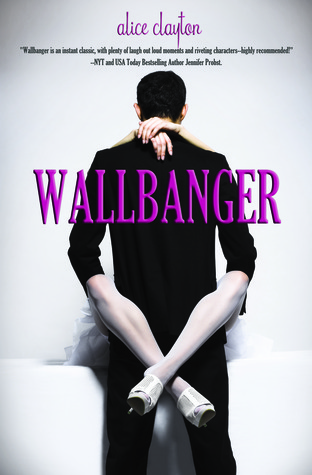 Yep, this one is STILL on sale! Seriously, if you haven't read this and aren't even planning on buying it now that it's on sale, re-examine your life choices. Now. Unless you don't like laughter or banter. (If you've read this, check out my review of the sequel, Rusty Nailed).
The first night after Caroline moves into her fantastic new San Francisco apartment, she realizes she's gaining an intimate knowledge of her new neighbor's nocturnal adventures. Thanks to paper-thin walls and the guy's athletic prowess, she can hear not just his bed banging against the wall but the ecstatic response of what seems (as loud night after loud night goes by) like an endless parade of women.
And since Caroline is currently on a self-imposed dating hiatus, and her neighbor is clearly lethally attractive to women, she finds her fantasies keep her awake even longer than the noise. So when the wallbanging threatens to literally bounce her out of bed, Caroline, clad in sexual frustration and a pink baby-doll nightie, confronts Simon Parker, her heard-but-never-seen neighbor. The tension between them is as thick as the walls are thin, and the results just as mixed. Suddenly, Caroline is finding she may have discovered a whole new definition of neighborly…
Yep, this one's still on sale, too! Another one of my favorites! As I mentioned in my Neanderthal Marries Human review, this is my favorite book out of the 4 Knitting in the City Books so far!
There are three things you need to know about Elizabeth Finney: 1) She suffers from severe sarcastic syndrome, especially when she's unnerved, 2) No one unnerves her like Nico Manganiello, and 3) She knows how to knit.
Elizabeth Finney is almost always right about everything: the musical merits of boy bands are undervalued by society, "benefits" with human Ken dolls are better without friendship, and the sun has set on her once-in-a-lifetime chance for true love. But when Elizabeth's plans for benefits without friendship are disarmed by the irritatingly charismatic and chauvinistic Nico Manganiello- her former nemesis- she finds herself struggling to maintain the electric fence around her heart while avoiding electrocution or, worse, falling in love.
If you know of any sales I missed, leave them in the comments!