The Weekly Write-Up is where I talk about what's gone on in the past 168 hours, both on the blog and off.
Jump to:
It's My Life
Woof. It would be really great if I could just not leave the house or talk to anyone this whole week! Not just because that would probably mean a lot of Netflix, but because it would cancel out last week, which was one of the most overwhelming ones in recent memory.
Like I mentioned last week, I went to Boston for a conference. And it was really great! I got to make connections with a lot of people smarter than me and talked them into not ignoring my future emails. I saw Brene Brown, Aziz Ansari, Chelsea Clinton, Sophia Amoruso (Nastygal founder), Jonah Peretti (BuzzFeed founder & CEO), and Amy. fucking. Schumer. speak.
But…there were 14,000 people. For four days. And you know how I like my peace and quiet.
My hotel also ended being almost an hour away from the conference, adding even more time onto the 12-hour days. I came home and slept for 13 hours straight. Then I woke up for 2 hours and slept for 4 more. No joke. I'm still recovering.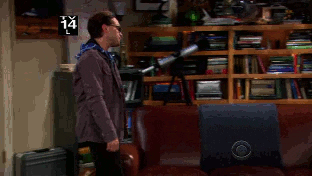 Also – 12-hour days. 2-hour commute. Keep that in mind when you see only 2 new posts from last week. 😉
On the Blog(s)
Bookish posts:
Bloggish posts:
Be a Better Blogger:
For this month's challenge, we're writing / planning reviews – to not publish. They'll go in a rainy day file for when you're strapped for blog content. Failing to plan is planning to fail, and all. 😛 The goal is to, at the least, outline talking points for 3 different book reviews. Of course, you could also draft or fully format them.
Links I Lurve: One Woman Shop Solopreneur Success Bundle
I'm part of an amazing online community of female business owners called One Woman Shop. I may not have a business yet myself, but these ladies are doing amazing things. One of those things? The Solopreneur Success Bundle.
It's 19 products valued at over $1,500 – but when you buy the bundle available this week only, they cost only $99. And you'd be surprised at how many of these "business" products will help you learn how to grow a blog! Here are some of the included resources that you'll like:
Blog Beautiful: a 178-page guide to learn how to spruce up your site.
Building Your Online Community: I'm taking this ecourse myself, and it's amazingly helpful for learning how to engage with your readers!
The Self-Editing Handbook: a guide for bloggers, because what's more embarrassing than having a typo in a book review that mentions typos in the final copy? 😛
Book Bumblings
What I've read:
So, how was your week?